Working on a series of videos focused on cooking simple, easy, and delicious recipes for one or two people. The  emphasis will be on keeping food storage at a minimum, while keeping the meals somewhat 'healthy'.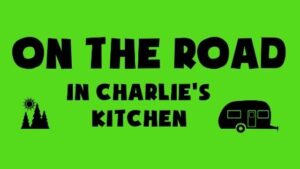 As our periodic travels take us across the country, we are doing our best to capture some of the images, video and photo, and will share it here. We have established channels on on three platforms that you can access on the links below.
Part of our time is also spent writing. None mini-novels have been published in Kindle and paperback, available through AMAZON.You can find links when you click on 'MY BOOKS' from the MENU above.
When you click 'SHOP OUR STORE' in the MENU above, or the links below, it will take you to our various partners, where you can order products that we will receive small commissions. Your purchases help us continue our 'On The Road' journey.
What Else Are We Involved With?
 Deborah is a published authority on Antiques, and our travels will include stops at national antique shows and markets as she seeks the next great find, plus acts as a "picker extraordinaire" for her clients across the country. She is partnering with an antiques collector in the UK as she launches her new online store, The Blue Whale Antiques. I'll be focused on developing and maintaining our websites, and creating new designs for my 'Mug-Attudes And Wear-Attudes' products , plus managing the "store".
We each have compiled "Bucket Lists" of places to visit and events to attend, while exploring 'The Real America'.
Sign Up For Our Newsletter