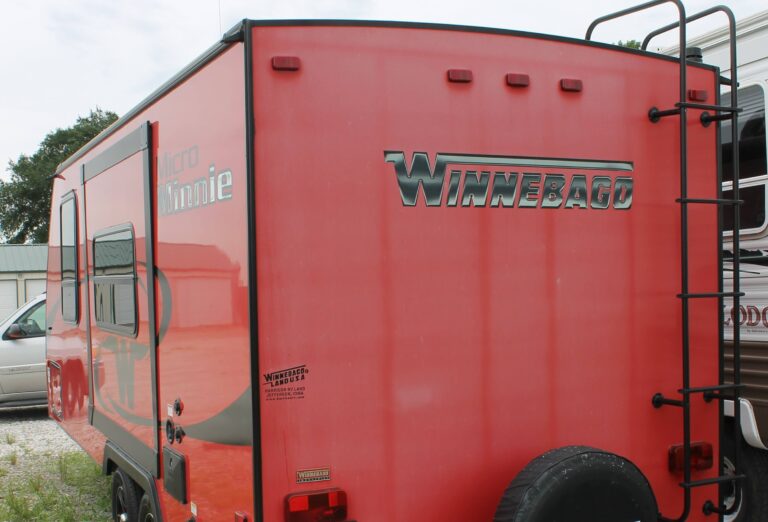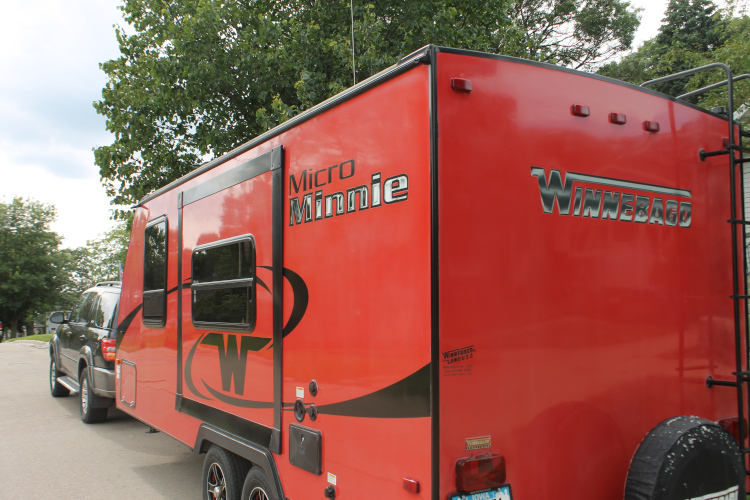 Many of you are aware that we've had 'Lil Red as our home away from home since 2017. We really enjoy traveling with this unit, a perfect fit for most of our adventures. The floor plan suits our needs, it's light in weight, while still has plenty of storage, even with 'Bentley' and his 120+ poundage.
The one thing we were disappointed with was the red color fading so quickly and seemingly never a concern from the manufacturer. Our calls to their 'Customer Service' number were met with 'So What? If you live in an area that makes regular waxing of the exterior difficult or near impossible in the winter, well, you could have moved somewhere else. They never addressed the issue.
Fortunately, our local mechanic's son offered to use his skills to buff the exterior with a special product that he uses in his profession that would hopefully restore the color and shine enough to make it less of an eyesore. The photo on the right is the 'after' picture, and it doesn't do his work justice. It's like night and day improvement and we couldn't be more pleased with the result.
Until this solution came our way, I was beginning to feel a little embarrassed about our 'Lil Red looking for like a 1950's worn down trailer instead of the relatively new 2017 unit.
What a difference a week has made. Now, of course, the challenge will be to maintain the shiny red exterior once winter hits in our upper Midwest location.