It's February 4, 2022. As usual there are people who have proclaimed the day to be National This Day, or International That Day. Among other proclamations, this day has been billed as Bubble Gum Day, held on the first Friday of February. A look into the establishment of this annual celebration will inform you that Ruth Spiro started the campaign back in 2006, founded the celebration to create a fun way for children to participate in school fundraising.
 Who is she? Well, according to 'The Author's Guild':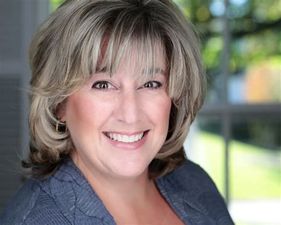 'Ruth Spiro is a children's book author and freelance writer. Her popular board book series, "Baby Loves Science", is published by Charlesbridge and a new picture book series, Made by Maxine, is published by Dial. Ruth's debut picture book, Lester Fizz, Bubble-Gum Artist won awards from Writer's Digest and Willamette Writers, and was a Bank Street College of Education Best Book. Her writing has appeared in FamilyFun, CHILD, and The Writer, and also in popular anthologies, notably The Right Words at the Right Time (Vol. II), edited by Marlo Thomas, and several Chicken Soup for the Soul titles.'
I'm sure if I spent more time checking out all the references to Bubble Gum Day, I'd see some credit given to the inventor of bubble gum, but I decided to just use my browser to ask who invented it. The answer revealed the name of Walter Diemer, with an asterisk. It seems that Walter wasn't the first to make bubble gum, but was the person who came up with the first bubble gum that was commercially viable. It wasn't sloppy wet like the early attempts, and it would actually hold a bubble for more than a split second.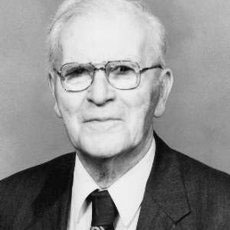 So who was Walter Diemer? He was a 23 year old accountant working at the 'Fleer Chewing Gum Company' back in 1928, and apparently experimented with new gum recipes in his spare time, eventually coming up with a formula that led to the company to test market the substance, selling the pink squares for a penny apiece at a store near the company. The 100 squares sold out before the end of the day, and the company went full bore in launching 'Dubble Bubble'. Why was it pink? It seems that that was the only color of dye available at the company. Of course, it remains the standard color of bubble gum today.
Our sources claimed that Fleer's 'Dubble Bubble' was the only bubble gum sold in the United States from that time until after World War II, when 'Bazooka' bubble gum was introduced.
Diemer apparently never tried to patent his recipe, and wasn't upset about the company using his discovery to rake in the dough. He rose to prominent positions in the company, traveling to many countries to help in the construction of gum plants and to help market the product, and eventually was appointed to the Board of Directors. Retiring in 1970, he lived to the ripe old age of 94 before passing away. One of his favorite sayings apparently was: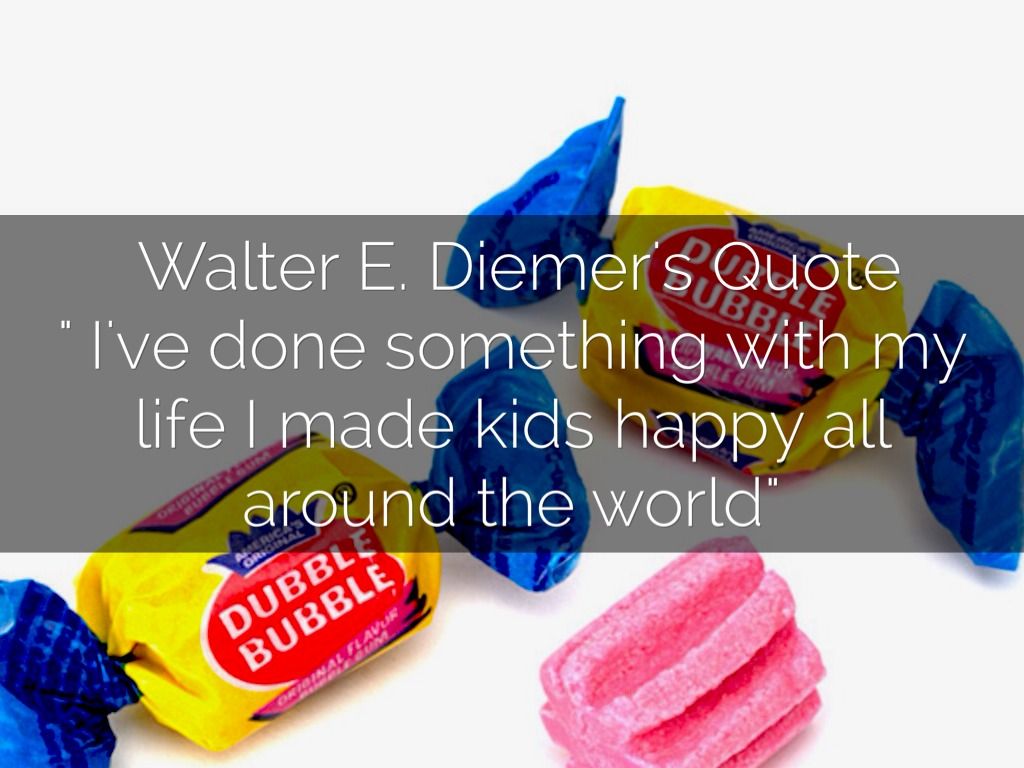 I remember unwrapping many pieces of 'Dubble Bubble' over the years, blowing bubbles that would always seem to pop at the most inopportune time. So, thank you Walter for your time and patience in coming up with an American tradition that doesn't offend anyone…. At least I don't think it does….