Back in July of 2019, I had a blog post regarding baseball, how I was a big fan as a youngster, but have lost interest over the years as the professional leagues , especially Major League Baseball, had become less interested in their fans and more interested in their own pocketbooks. At the time, I had whittled down my "bucket list" from including taking in a game at every ball park, to just making a trek to the "Field Of Dreams" movie site in Iowa.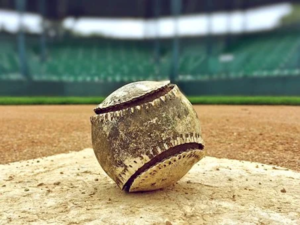 I was set to visit there on 2 previous occasions, but circumstances prevented that from happening. That changed on Wednesday, June 3rd, as I gassed up and made the 3 hour trip, and was glad I did.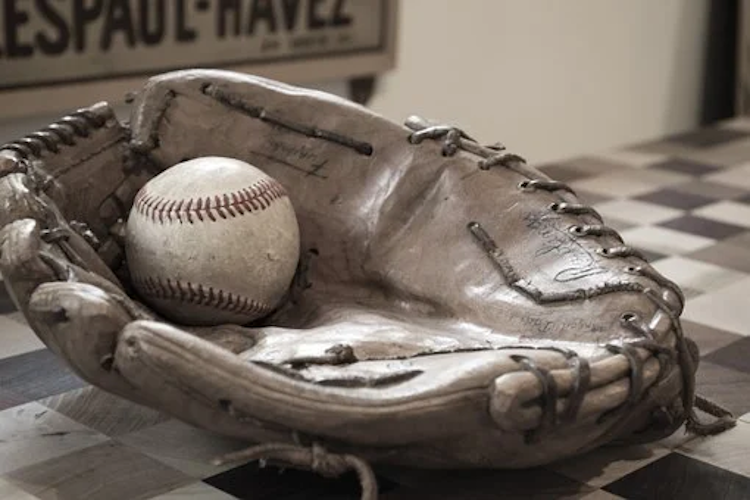 The journey was a straight shot from my current home base in Fort Dodge, Iowa, taking Highway 20 east for about 170 miles, and following the signs after exiting at Dyersville. There was a detour once I got into town as they were repairing the railroad tracks that skirted the northern section of this delightful small Iowa town, but it wasn't much of an inconvenience as I was able to enjoy the vibrant downtown area. The destination was a few miles outside of town, but easy to find.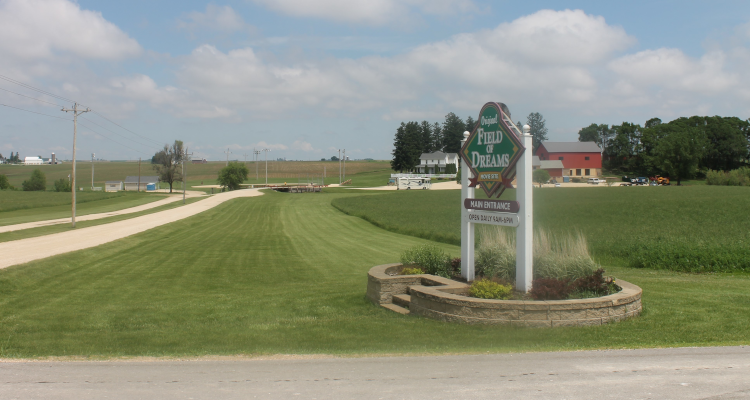 Turning east on Lansing Road, the only way you can turn by the way, the site is just over the hill where the entrance becomes obvious and if you've seen the film starring Kevin Costner, you'll recognize the surroundings off the road in the distance.
There were a few visitors checking out the field when I arrived, including a family who took the occasion to hit a few grounders on the infield. I was amazed at how meticulous the grounds keeping efforts were, and the grass was manicured perfectly, and the grounds were immaculate. It was easy to envision the movie scenes while strolling the diamond.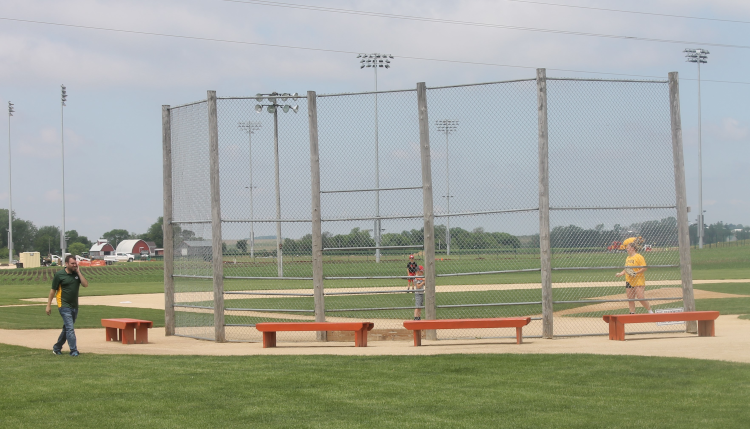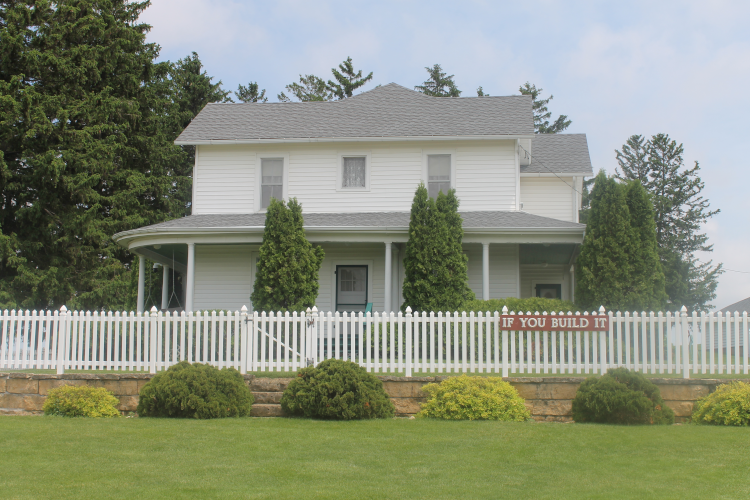 Of course, the house featured in the film was nearby on site, and was available to tour by appointment. I hadn't planned on taking the tour, and with a somewhat tight window for my visit, I instead spent some time checking out the new gift shop, which was filled with apparel, and a few movie related displays.
What I appreciated about this attraction, was it's simplicity, reflecting the mood of the film. It felt "real" without the usual glitz and fanfare that we discover at many stops during our travels. The curators of this location made this visit, for me, well worth the time. 
You can learn more if you visit their website:  https://fieldofdreamsmoviesite.com  
They have special events during the year that are listed in their calendar section