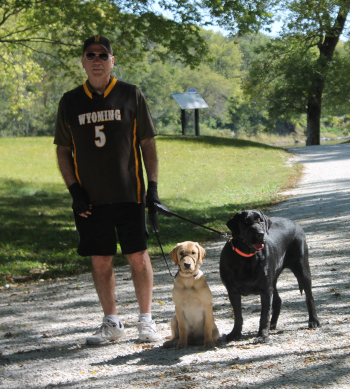 While Bentley is a seasoned veteran at exploring new places 'On The Road', Madison is taking her first adventure, checking out the 'world' according to Dolliver State Park, just south of Fort Dodge, Iowa.
Dolliver is one of Iowa's earliest state parks.
Located on the banks of the Des Moines River in Webster County, it's fairly small compared to other state parks we've been to, only 19 campsites with electric service, 3 tent sites, and a couple of cabins and day use facilities.
One of the more interesting parts of the part is what is referred to as the 'Boneyard Hallow', with a nice trail. The name comes from the large number of bison,
elk and deer bones that were found in the canyon, on both sides of the creek that runs through the canyon.
Although a variety of theories exist about how they came to be in the canyon, none are conclusive.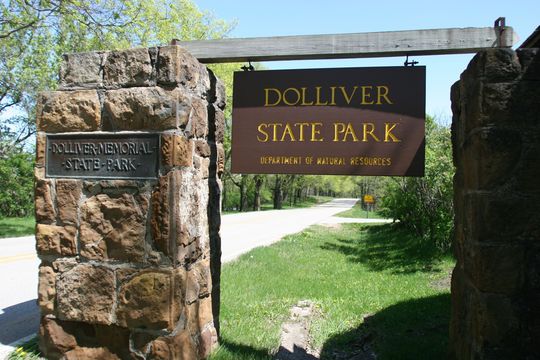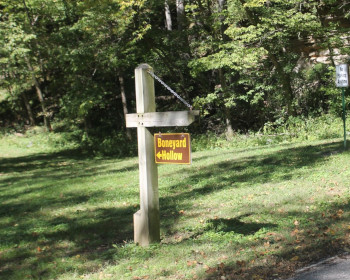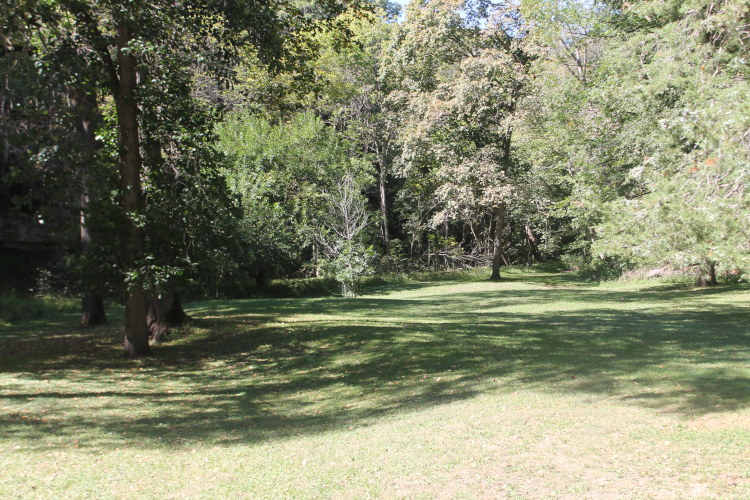 The park features a boat ramp to the Des Moines River. On this day as we headed back to the campground area, there were several kayak owners getting ready to park, unload, and enjoy the day on the river.
The park has been know to have flooding problems at times, so if you're going to make reservations to stay here, always make sure to check the Iowa State Parks website for updated info. We've stayed here several times, and have always enjoyed the park, which seems like you're on a different planet from the one you'd associate with Iowa.